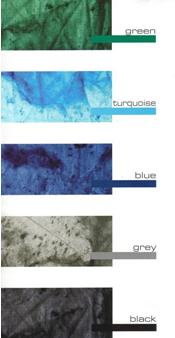 GRANISIT the project represents a new dyeing technology designed to get particular effects on textile substrates.

Granisit uses technology that allows the direct use of solid-state dye. Combines simplicity, economy, ecology, new features of Fashion.

Granisit is an innovative project as it allows each user to a custom development in terms of both breadth and depth. It is therefore both effective and efficient.

Granisit includes the new series of dyes for cellulose fibers.